Drop-in
The All Saints Drop-in welcomes people from all walks of life, especially people in need. Many of our drop-in participants are experiencing or have experienced homelessness, physical and/or mental illness including addiction, and other challenges. Open four days a week, our drop-in space is a safe, non-judgemental place where people can have coffee, rest, use washroom facilities, see a nurse or social worker, eat a hot meal, and access telephone, wifi, and computer services. We provide clothing, toiletries, and harm reduction kits to all who ask. We also provide takeout meals, and serve approximately 800 meals each week.
COVID-19 testing
Meals
Nursing Care 
Harm Reduction Case Management
Emergency Clothing
Harm Reduction Supplies
Computer, phone, and wifi
Washrooms
Meals
Drop-in Hours: Monday, Tuesday, Thursday: 8:30 am to 2:30 pm; Wednesday: 10:30 am to 3 pm.
Please note we are closed the first Wednesday of every month for staff training.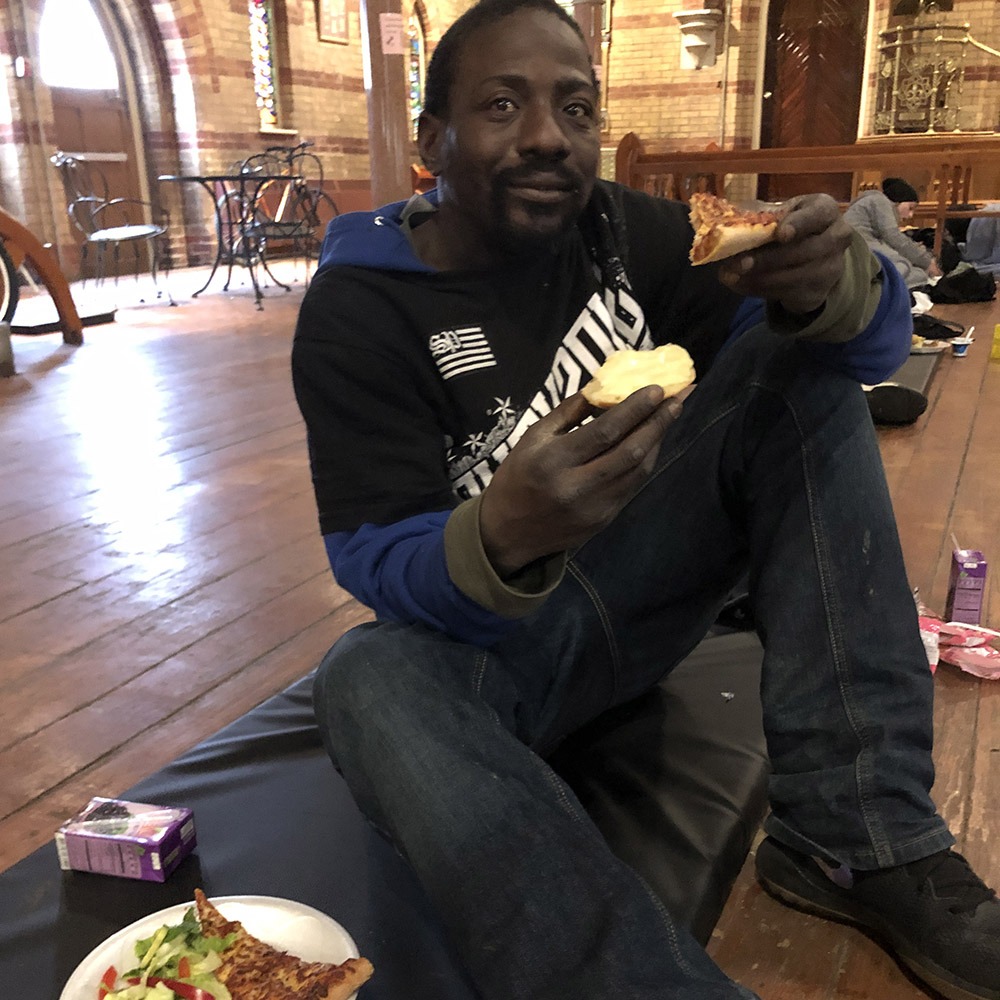 Additional Drop-in Services
In partnership with several community partners, All Saints is pleased to offer additional drop-in services on the second, third, and fourth Wednesdays of every month. 
The Visiting Service Provider team includes:
a Housing Case Manager from LOFT
Law students for our Legal Information Clinic
Hours: second, third, and fourth Wednesdays, 11 am to 2 pm.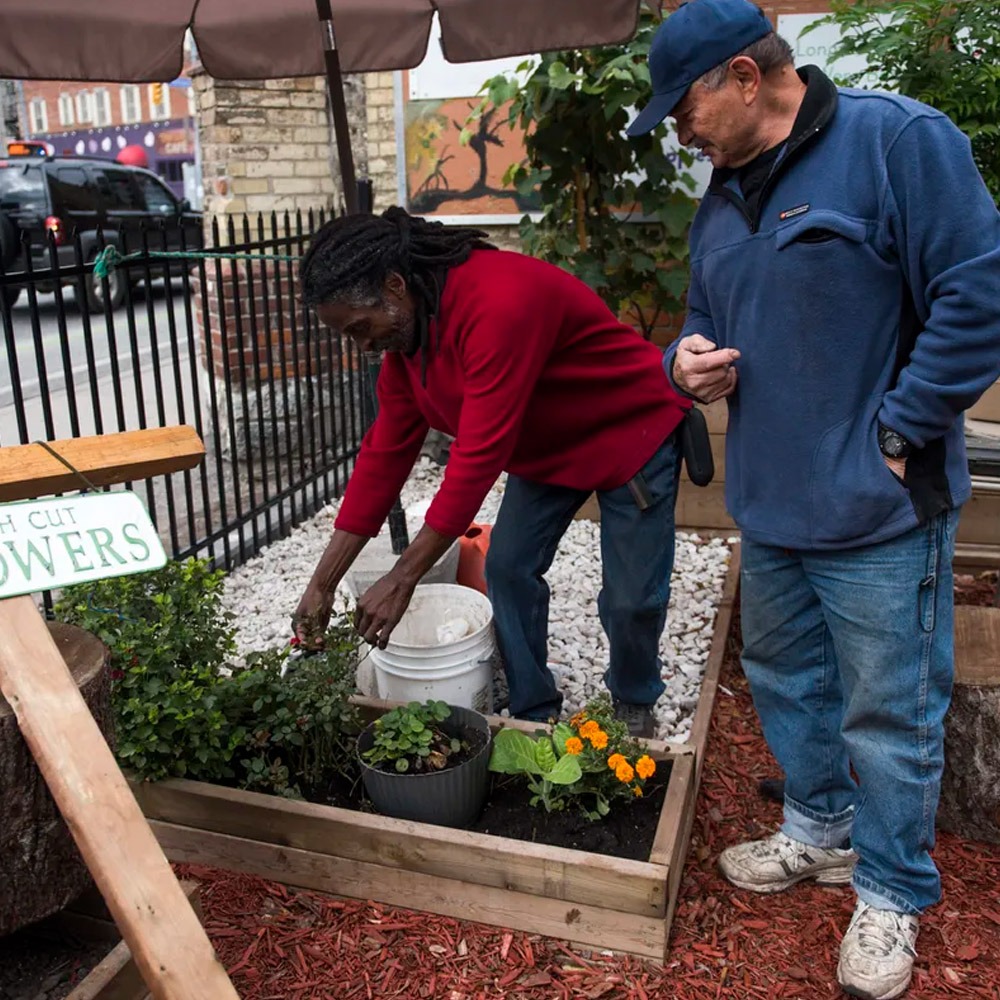 Community
To provide healthy food for the community and improve the area around the church, the church congregation planted a vegetable garden on the church's south side in 2015. The garden has grown from one to three plots and includes a rose garden. The rose garden is decorated with artwork and sayings contributed by members of All Saints.
Photo credit: Marta Iwanek, The Globe and Mail, 2018.
Singing Group
This group has been meeting weekly for almost 15 years and includes regular participants as well as folks who are passing through. All are welcome to join us in the Rose Garden Tuesdays at 10:30am to sing the music of Bob Dylan, Elvis, hymns old and new, and more.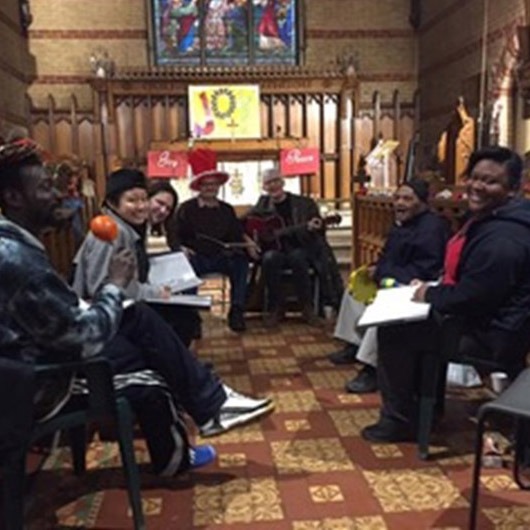 Harm Reduction
The Harm Reduction or "Helping Hands" Group is gathering of peers who call the Sherbourne-Dundas area home. They meet every other Tuesday to assist All Saints Church Community Centre in some way, be it from harm reduction kit making to spreading awareness and education throughout the community, and everything in-between.

Photo credit: Jamie Magnusson.
Art Group
Express yourself and learn new skills in the All Saints Art Group! The group meets every Tuesday in the drop-in from 11:30AM to 12:30PM. 
All are welcome!